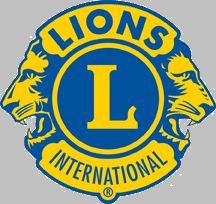 Lions Club of Milton Keynes (Stony Stratford)

Lions Clubs International British Isles
District 105A

'Ordinary people doing amazing things'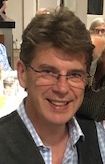 Mark Rolfe
President 2021 - 2022


International Goals





Local Activities



Quick Links






Hunger
Winter Night Shelter
We have continued to support the Winter Night Shelter Milton Keynes with clothing and sleeping bags as well as food from our Food Cupboard
This link https://youtu.be/_ofyV9M3yPk will show you a video of what WNSMK has been able to achieve and click here to see their latest newsletter
Since September we have continued with food deliveries to Willen Hospice, Womens refuge, The Hub and local churches. Grateful thanks to all our donors including Morrisons'.
Willen Hospice Second Delivery
The Hub ~ Socks and pants
Transporting to the hub
The Hub ~ Part 1
The Hub # Part 2
The Church 5 of 5
The Church 1 of 5
Food delivery to the Hub
Supplies to the Hub
After Morrisons' delivery
Lion Malcolm ~ Our President
Womens refuge
Fairlop Leos Pants and Socks
As part of our Hunger programme
We have responded to the needs and of our homeless and rough sleepers at this time of the year three members of Stony Stratford Lions Club are volunteers at a Winter Night Shelter open from November to March. They also delivered a car- load of food to the MK Hub at the old Bus Garage near the station. This donation will help feed their clients over the next few weeks. The Club are also heavily involved with the "The Foodcupboard with MK Lions", who supply, throughout the year, food to families with Children nominated by Children's Social Services.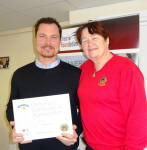 In February 2019, Stony Stratford Lions Club presented a Centennial Certificate
signed by Sophie, Countess of Wessex to Michael Bloedorn, Managing Director
of the Ihezie Foundation based at Kiln Farm. The award was in appreciation of the
invaluable support given to the local Lions Clubs and their Literacy and
Feed the Hungry programmes.
Ihezie Foundation sources books through their established relationships with some of the leading book retailers in the UK, as well as universities, student groups and academic publishing houses.
Their interest is in literacy building books and educational text books that will be of value to students of all ages in our beneficiary communities.
Books are sorted for shipping at our processing centre in Milton Keynes – we aim to donate and ship two 40 ft. containers per month to schools in the UK and Africa with each container holding at least 50,000 books.
They kindly allowed us to share their warehouse for our food cupboard with the other Milton Keynes Lions Clubs.
Contact us (FREE)
Membership Lion David
0345 833 6783
Club Secretary Lion Brian
0345 833 6742
Registered Charity
285949




Or
TEXT: LION22 with £1, £3, £5 or £10 to 70070
Texts are free of charge
See us on Facebook